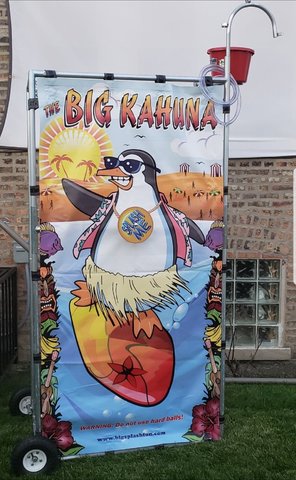 Big Splash


The dunk tank alternative!!

Make a Big Splash at your next party.
Soak your friend or foe with this target style water game.
Includes target balls (do not use any other balls).
Here's the skinny:

This item will require (from you, the customer), a working water spigot and a water hose extended to the area, in which, you will want the equipment setup, and a chair. This water hose will need to be connected to the item at all times. At time of arrival, if we are unable to setup, due to any or all of the above requirements not being met, you will be charged for 50% of the rental.

Unit dimensions = 4'4" wide x 3' deep x 8'7" high.