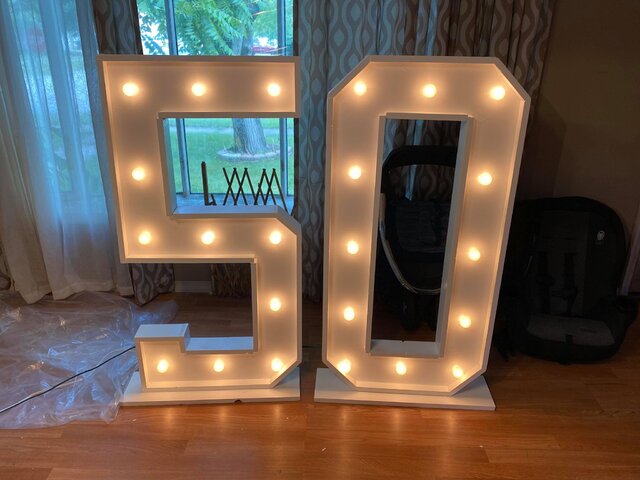 5ft Marquee w/Changeable LED Colors
Our marquee numbers, and marquee letter rentals are a whopping 5ft tall. That's a foot taller than most companies offer. Our Marquee numbers and letters also allows for changing the lighting colors (while everyone else only offers white). So you can match the theme or color scheme of your event. Rent your marquee numbers today to add some POP to your special occasion.
Pricing for delivery may be greater for weekend deliveries and/or events that require same day and/or late night pickup, stairs, elevators or loading docks.
For events greater than 25 miles, please note, we have a rental minimum requirement of $500 (plus delivery). This minimum may not include taxes, delivery, entertainment or retail items.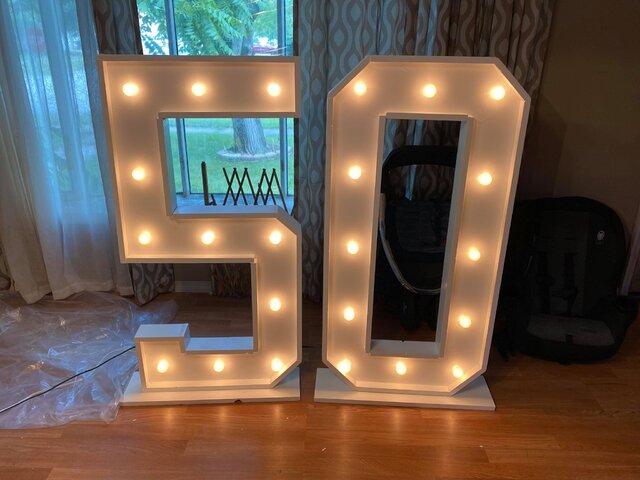 Booking Form
Just click on the above link, type your answers next to the questions in the email and hit submit.