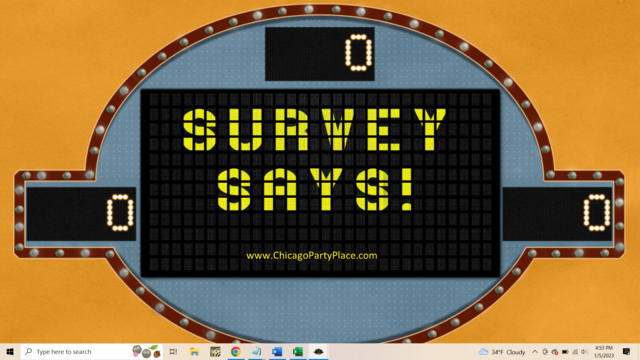 Survey Says - (Game Show)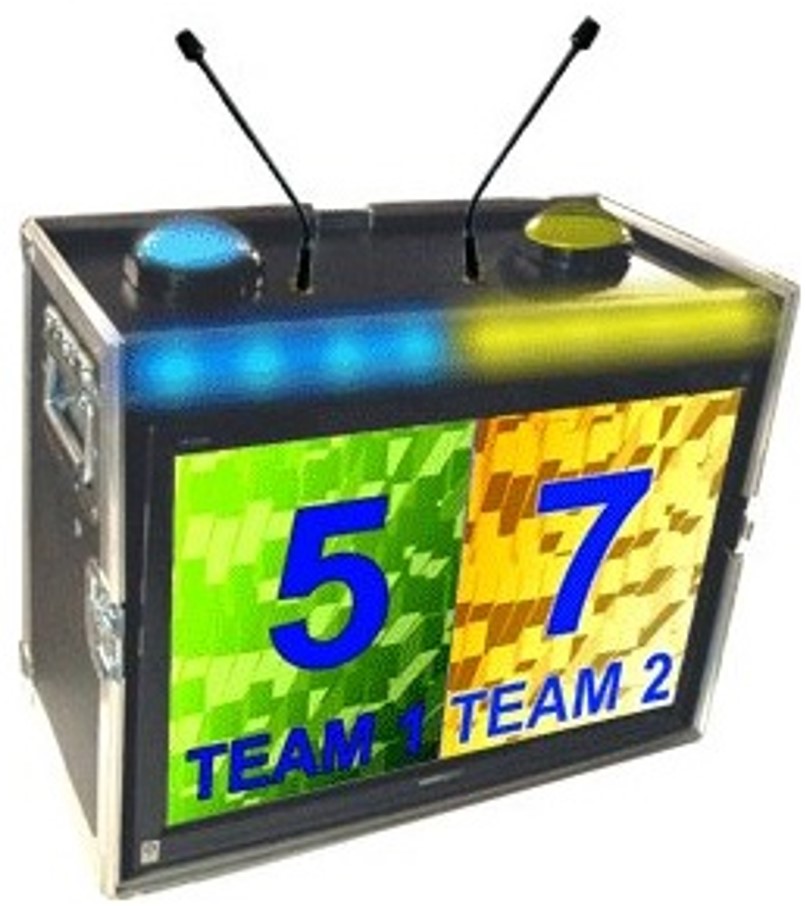 SURVEY SAYS!!!
Similar to Family Feud..We provide the FACE OFF console, the game board (via digital monitor or projection screen), the sounds, the questions, the answers and, of course, the host...Your mission, should you choose to accept it...is to provide the participants and the audience. Add all of this up, and you've got yourself a hilarious version of the popular TV game show. We provide an outstanding recreation of the popular TV game show.

This game is popular for all ages...Use our tried and true survey questions or give us your survey questions and we can customize the game for you. Two teams of 4 compete against each other and try to guess the answers to the survey questions. Three strikes and the other team has a chance to steal the points. This game works for Baby Showers, Bridal Showers, Weddings, Rehearsal dinners, Birthday parties, Corporate Events. It fosters fun and interaction, team building..and just gut busting fun!!!

Our show lasts approximately 1.5 hours....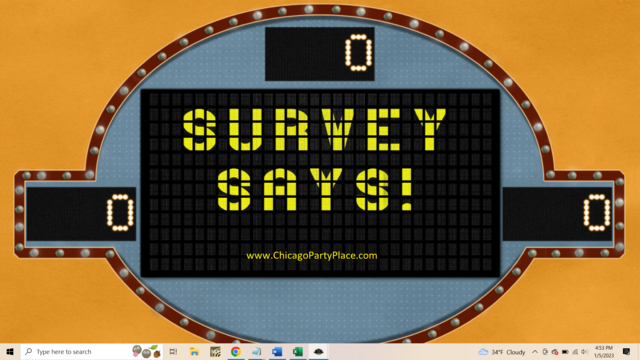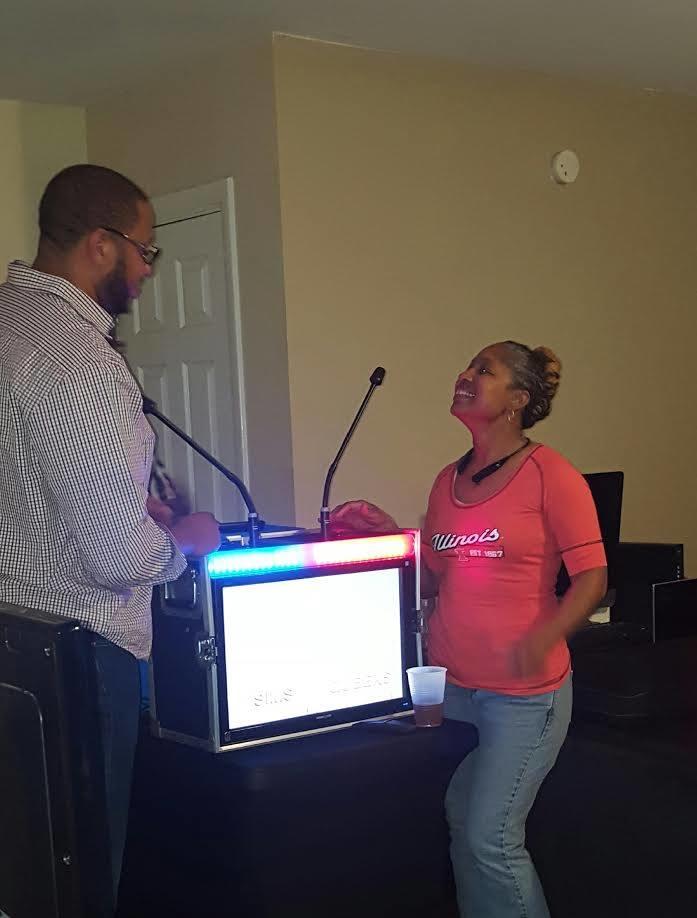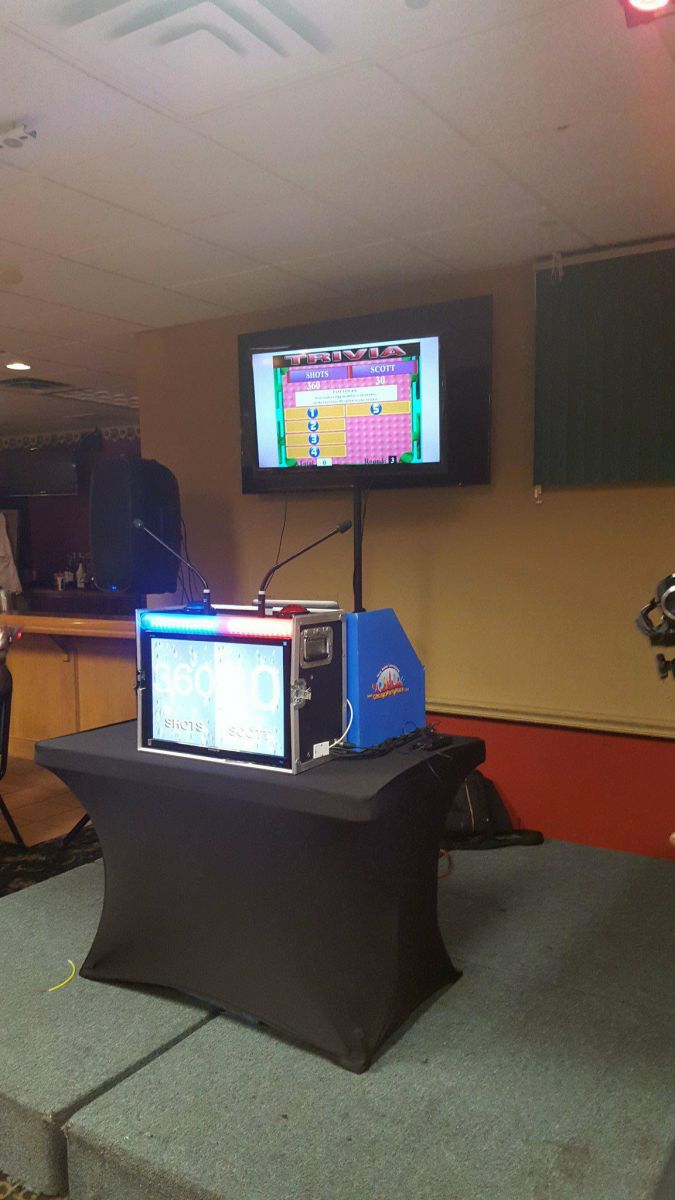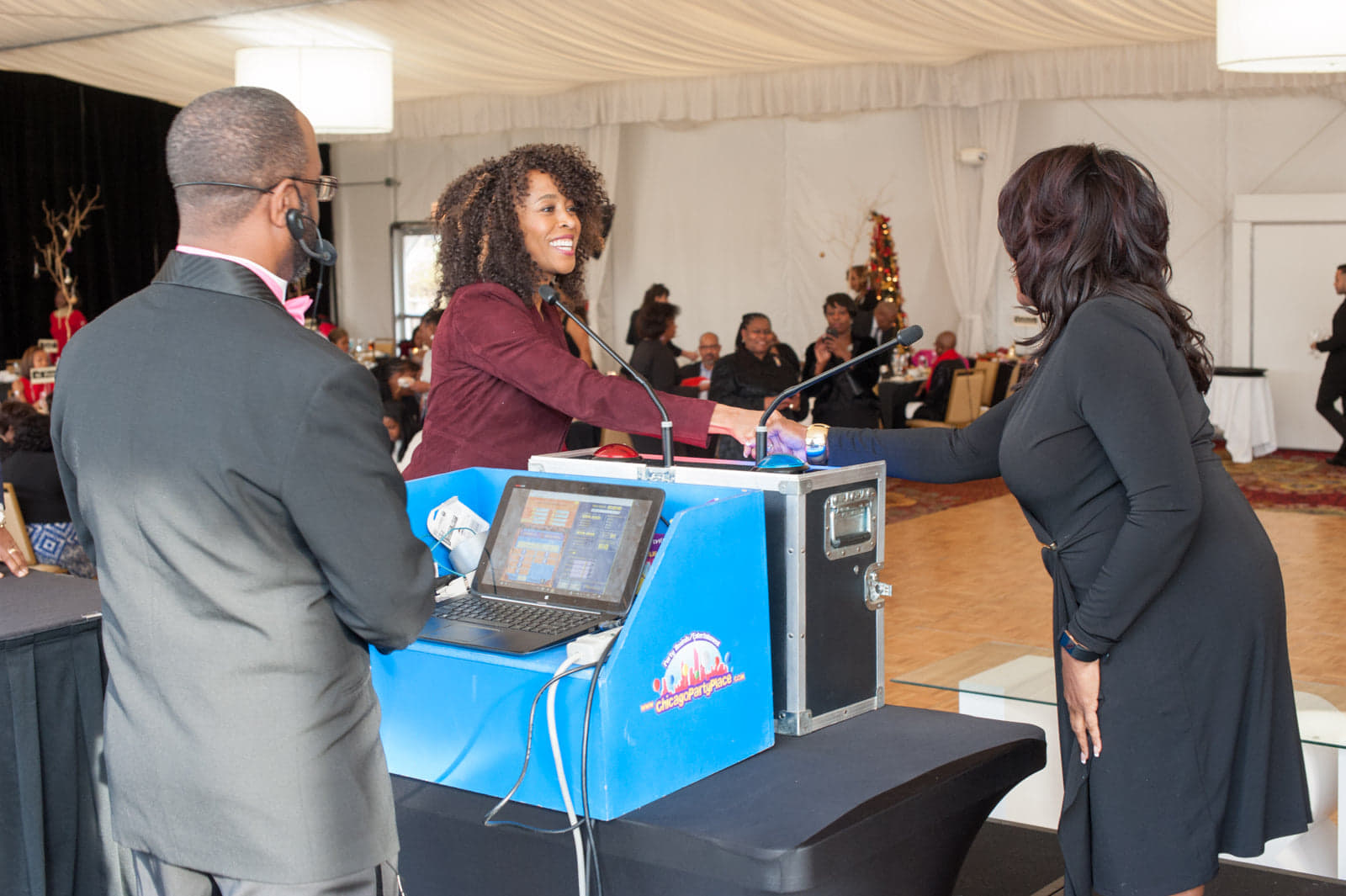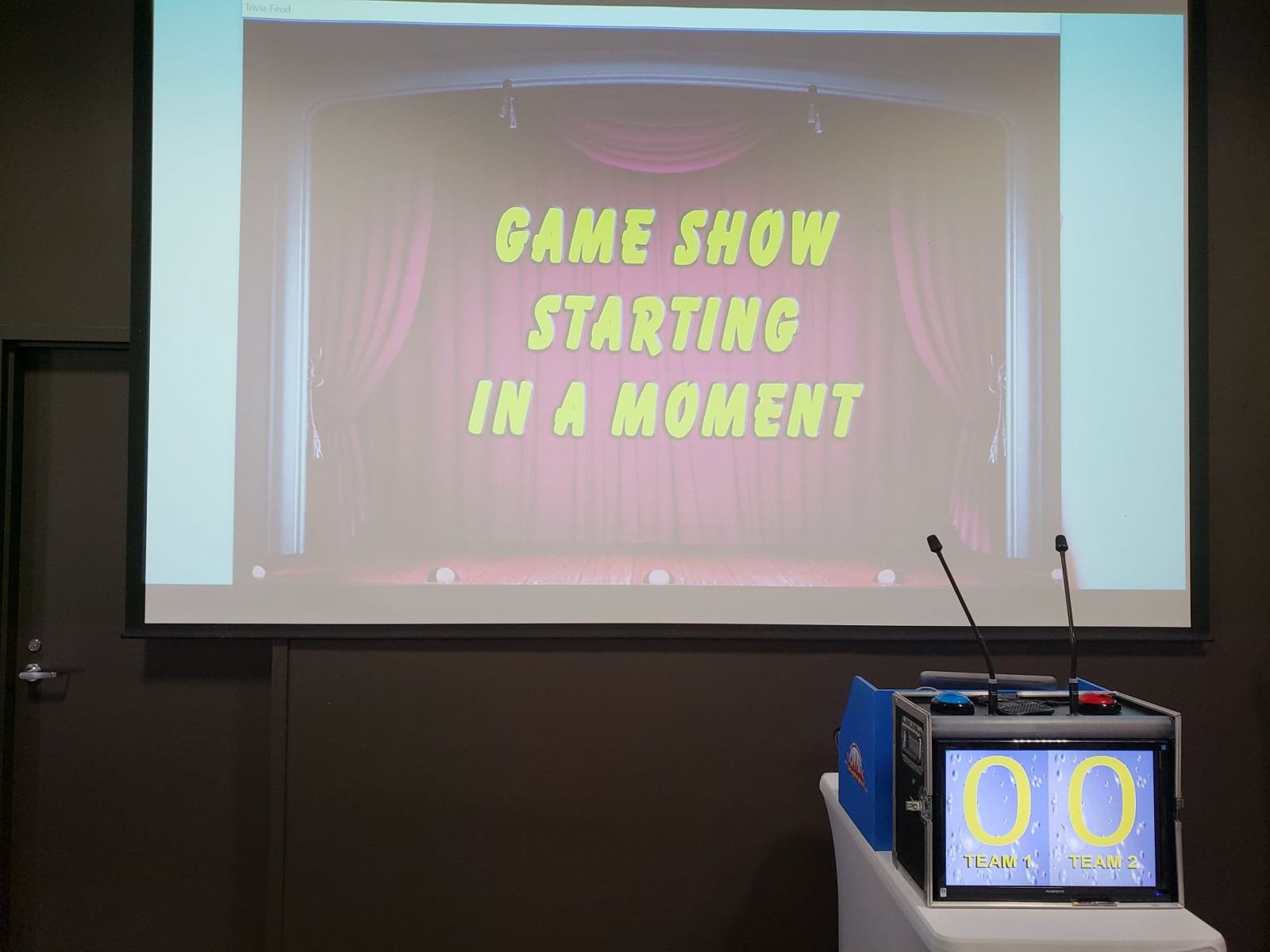 We also have many other game options...including Our Survey Game, Will of Misfortune, 20 Second Challenges, Big Pyramid, Speed Trivia, Beat the Clock and our Couples/Besties/Officemates Games.
Most of our game shows can use either our pop culture themed questions (we can even get a bit risque) or we can customize them using yours. And we can setup our game show rentals just about anywhere.We also include props and interactive activities as needed.
Host a real game show at your home, school, church, mitzvah, company event, reunion, or any other event that could make use of a different type of entertainment. We provide the host and the equipment for a variety of games. This exciting entertainment will thrill your guests as they participate both as spectators and contestants.
Our staff will setup big screen monitors, podiums, lock out buzzers and other assorted props, creating the game show set in whatever venue you select. We'll then conduct the games like professionals, keeping things moving along with a combination of game show wizard, comedy and fun.