Yard Display Frequent Questions

What are your delivery times?

Our most common delivery time for yard displays is between 9pm and 7am the night before the big day. Sometimes, we can make special arrangements depending on your circumstances...Just ask!

How long do we get to keep the display?

Let's use Saturday as an example. If you need a display for Saturday, we would deliver late Friday night between 9pm and 7am...We would pick the display up after dark, on Saturday, usually after 8 or 9pm (Sometimes a little earlier when the time falls back). We can make special arrangements for it to stay a little later if perhaps you're having a late party. An extra day starts at $25 and pay be as high as an additional day of rental for peak season displays, such as graduation season. Extra days are subject to availability. (Stork rentals are usually for a week)

Is there a delivery charge?

Delivery fees depend on location. But, when we give you a figure, it will include delivery, setup and pickup. We service the entire city of Chicago, many of the south suburbs, some of the north and west suburbs and a few cities in Northwest Indiana. Just ask us, if we are unable to service you, we can usually provide you with another service provider.

Can we do our own display?

In some cases, yard displays can be picked up and returned by our customers and handled on a do-it-yourself (D.I.Y.) basis. Email us for more information. Info@ChicagoPartyPlace.com

Do we need power?

For yard cards, power is only needed if a spotlight is requested. If we have problems locating the outlet, or, if we feel turning the light on will wake the recipient, we may set the spotlight up and leave the cord behind the sign for the residents to plug in the next evening. They will normally include a dusk/dawn timer.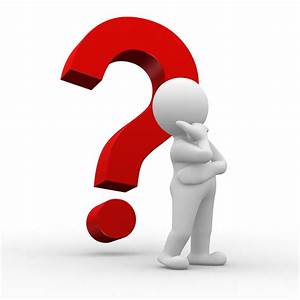 Do you deliver in all types of weather?

Our displays can be setup in just about any weather. The only difficulties are frozen ground or extraordinarily high winds... We will contact you if the delivery is delayed or cancelled to reschedule the delivery or refund the rental fee. Often in the winter, we may pause deliveries until the grown has sufficiently thawed.

How far in advance should I make reservations for yard displays?

We are always taking reservations. The sooner you call the better. Same evening deliveries may incur additional charges, but generally, 3-7 days is preferred.

When is the payment due?

For yard cards, payment is due at the time of reservation.

Cancellations of yard cards:

You will receive a full refund if either of the following applies:

The rental is cancelled at least 72 hours in advance.
Extreme weather conditions prevent us from setting up the display.


Refunds will NOT be given if any of the following applies:

Less than 72 hours notice of cancellation.
You have given us the incorrect address and we are unable to contact you to confirm the correct address.
The homeowner, recipient, business owner, or police officer prohibits us from setting up the display.
We are unable to gain access to a "Gated Community"
We are asked by the homeowner recipient, business owner or police to pick the display up prior to the end of the rental period.
Animals on the property or surrounding areas prohibit us from completing the setup.
There is no grass...We do NOT deliver and setup in backyards.
Anything else that threatens our security or well being.