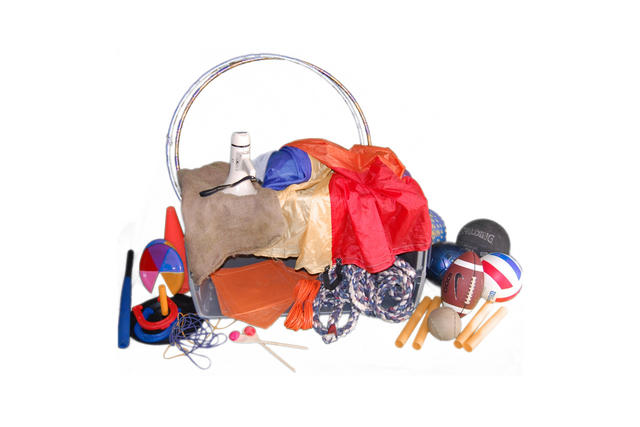 BBQ/Picnic Kit
Perfect for reunions or outdoor function on a budget.
Kit includes a 50' tug of war rope, double dutch rope, chinese jump rope, indoor/outdoor soccerball, football,
kickball, softball, bat, bases, frisbees, hula hoops, egg and spoon races, batons (relay races), horseshoes, parachute, basketball, sacks (5) (for sack races) and a megaphone...(This item no longer includes volleyball. But volleyball is available on our carnival games page).

All inside of one large container...Container fits the back seats of most vehicles...