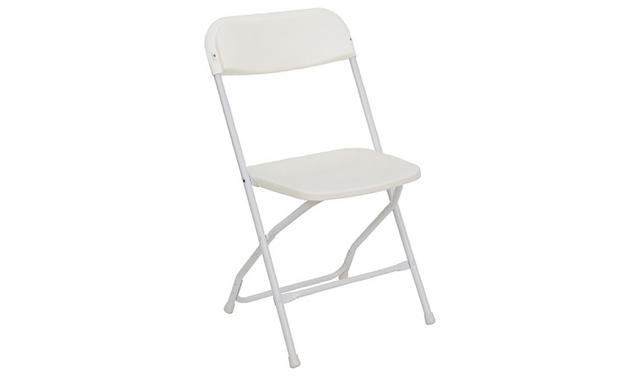 Budget White Chair (20 chair minimum)
Budget White Chair rentals



These chairs are NOT pretty

. They may have a blemished appearance. And as hard as we've tried, they may have stains, paint, dirt, scratches, and marks we've been unsuccessful at removing.
If you're having a formal event...or a nice shower...where appearance matters...if you are in any way concerned with aesthetics, THESE ARE NOT THE CHAIRS FOR YOU (unless you're planning on adding chair covers) Besides that...the chairs are structurally sound. They work perfectly fine for just having something to sit on.
These chairs require a minimum of 20 chairs for rental.
BUDGET REGULAR