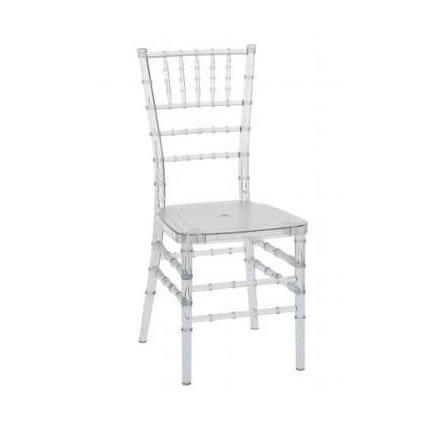 Clear Chiavari Chair Rental
Acrylic Chiavari Chair Rental | Chicago
Cushion/pad color options include; ivory, white, black, silver, or gold.

Rent our clear chiavari or ghost chiavari chairs for your events in Chicago or surrounding suburbs.
Minimum of 25 chiavari chairs is required.
These chairs must be used on hard surface or indoors.
Grass setups are NOT permitted.
Chiavari chairs must be delivered and picked up by us.
Must be ordered at least 1 week in advance of event.
**Please make sure to read the above rules as they may differ from chair to chair.**
Furniture and Decor Quote Form