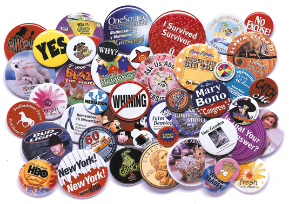 Buttons Key Chain Fridge Magnets
*NEW* COVID-19 inspired Buttons - See Below
Chicago custom buttons
Chicago custom designed key chains
Chicago custom designed fridge magnets
Something to say? Put it on a colorful custom button. We have several sizes of pin-back button to promote your business, your candidate or your cause. Order your custom photo buttons from Chicago Party Place.. Then just hand them out and spread your message.
Custom

buttons

made fast Upload your artwork and we'll create quality,

custom

pin

-back

buttons

. Ideal for promoting your business, organization, or event, our

custom

buttons

are easy to wear, hand out or sell. Our proof approval process lets you work directly with us to ensure the artwork and design look perfect.



Prices start at $2.00 each. (Does not include minimal setup fee for custom designs)
We can make photo buttons, key chains and fridge magnets.
We're happy to provide a quote.
Send us a picture and the text you'd like display.

These are perfect mementos to celebrate your guest(s) of honor, memorialize a
loved one or to advertise just about anything.
Shoot us an email for a firm quote including shipping or delivery...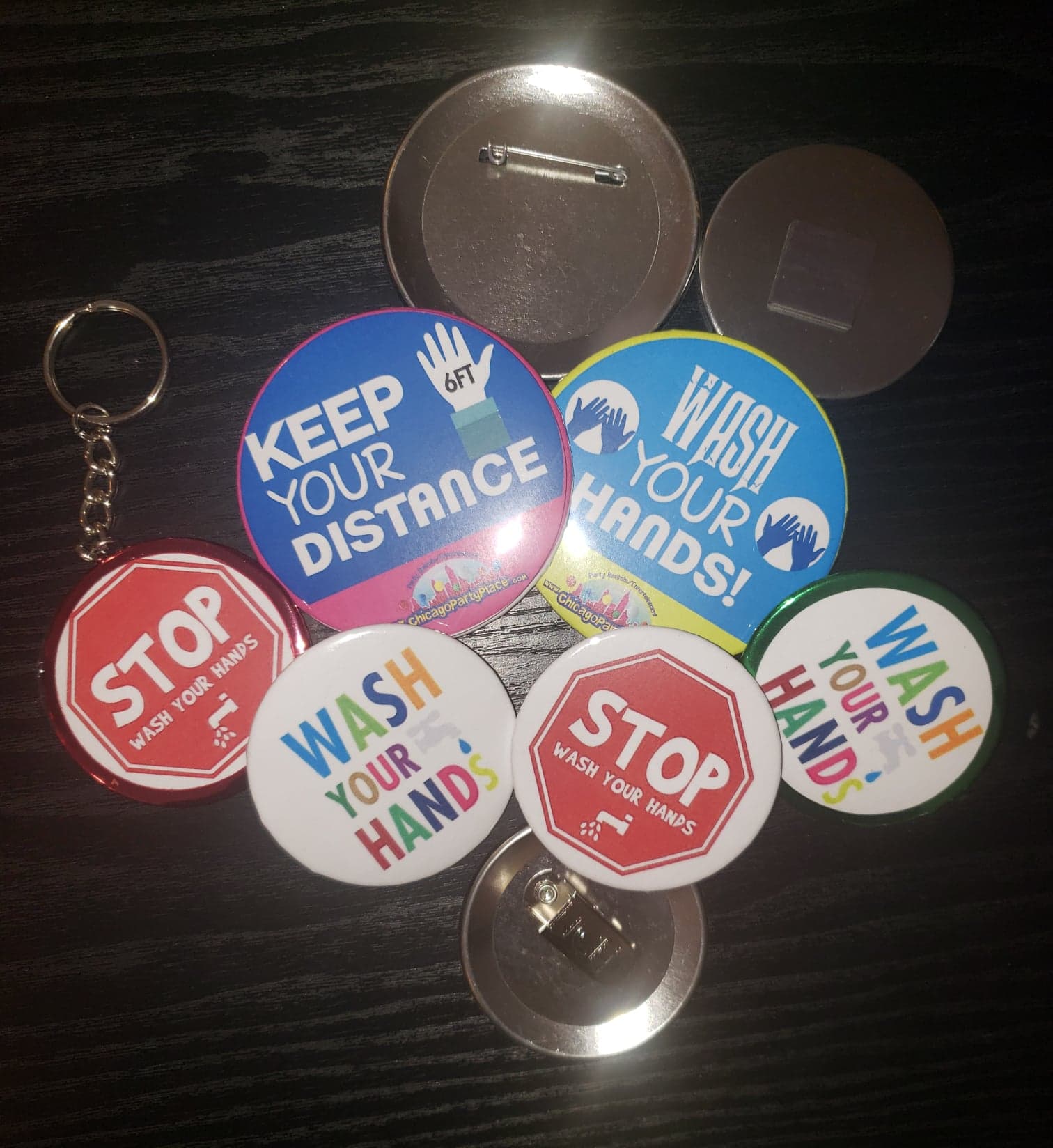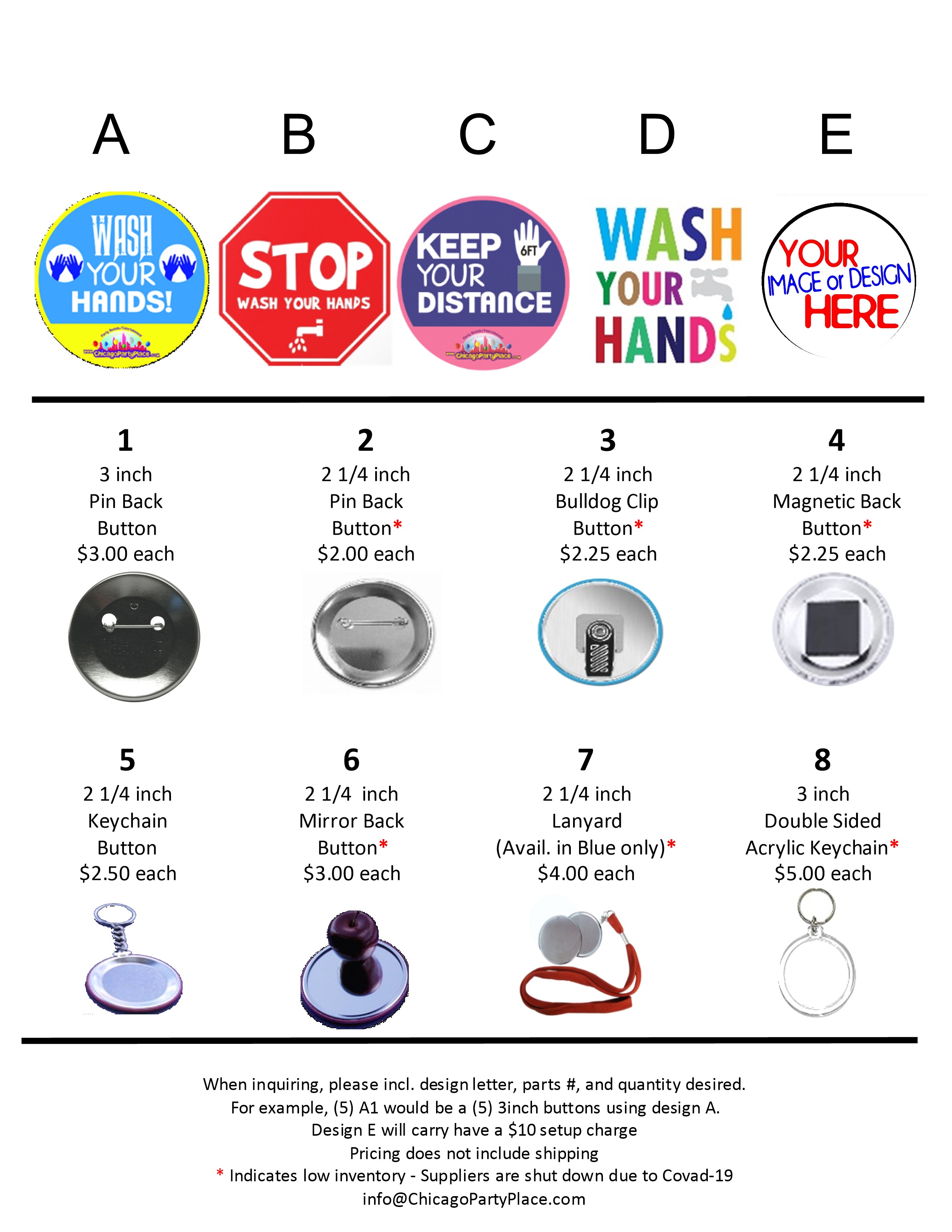 3