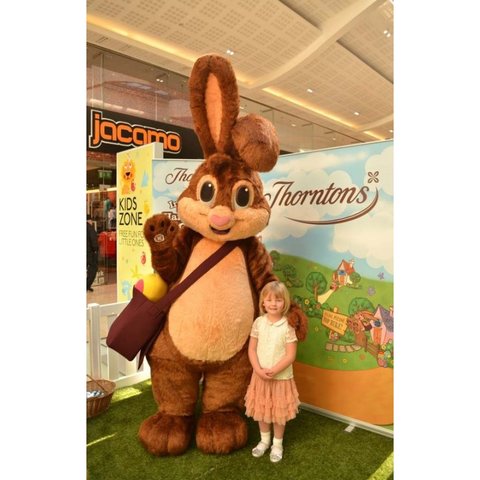 Easter Bunny Hop By
Easter is Sunday, April 9, 2023
Easter Bunny visits in the Chicago area. Yes, we make home visits, school visits, church visits, and corporate stops as well.
Our bunny and helper will text you when in route so you can have the family ready for your bunny visit. During this visit we come to your house and hide a dozen pre-packaged, colorful plastic treat-filled eggs in the front yard, while your children watch from the window or front door to catch him "in the act."
Once we're done "hiding" the eggs...we will then ring your doorbell and deliver a candy cup filled with candy and topped with a bunny balloon for your child (extras can be ordered and a non chocolate candy option is available).
You are welcome to pose for photos and interact outside with the bunny. NO photo visits sitting on the bunny's lap will be allowed. However more appropriate posed photo (photos taken by you) will be allowed and encouraged. Contactless Visits are for your protection and ours to help bring smiles and memories to your special day.
Saturday 4/1/23

FULL

Sunday 4/2/23

Zone A - $115 - 3pm - 6pm

Zone B - $95 - 12pm - 3pm

Zone C - $135.00 - 9am - 12pm

Thursday 4/6/23


Zone A - $115 - 3pm - 6pm

Zone B - $95 - 12pm - 3pm

Zone C - $135.00 - 9am - 12pm

Friday 4/7/23

Zone A - $115 - 3pm - 6pm

Zone B - $95 12pm - 3pm

Zone C - $135.00 - 9am - 12pm

Saturday 4/8/23

FULL

Easter Sunday 4/9/23

FULL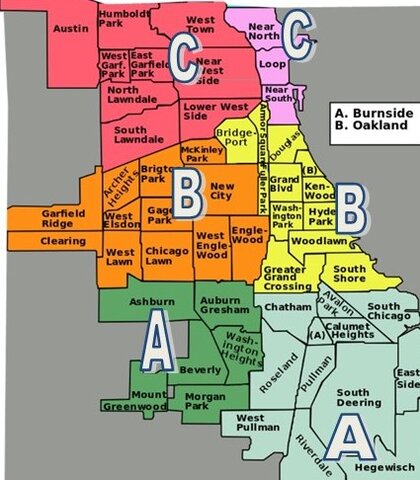 Zone C - North Border - North Avenue
Zone C - West Border - Harlem Avenue
Zone A - South Border - 135th St.
Cost of the visit includes:
1 dozen pre-filled eggs distributed in yard.
1 Candy cup filled with candies and balloon bunny attached - interior candy is pre-packaged. ** If you need a non chocolate option we have candy filling that is sugar based instead**
Picture with the bunny~ Bunny will pose for photos appropriately. Please feel free to take photos in a normal manner. Be mindful these are "quick visits" and if you want a longer more planned out visit, you would need to schedule an upgraded visit.
Additional Candy Cups can be ordered. + $12.50 each
PLEASE NOTE: This will be a short home visit (about 10 minutes) within the listed hours. As Chicago is pretty large, we are doing these visits in "zones". The time reads 10 minutes but it's only to allow multiple people to schedule during the allotted hours per zone. Once we have all the reservations, we will make a map and follow up with you to give you a window of 60 minutes within the larger time frame.

READY TO BOOK!!
We'll shoot you over an invoice with a link for payment and get you all set.