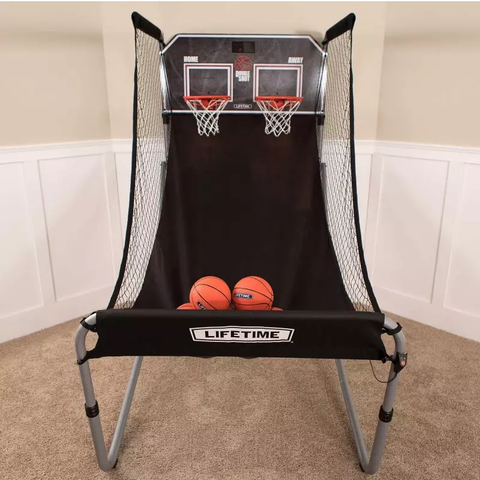 Electronic Pop a Shot
Actual Size: 4'(w) x 9'(l) x 7'(h)




Our electronic pop a shot gives two contestants the opportunity to flex their shooting skills. Two participants compete against each other and a clock to score the most points using mini basketballs.
Perfect for all ages...
This game requires power.This game requires double door entry from vehicle to final resting place.
4'(l) x 9'(w) x 7'(h) (See below for instructions on game play).
Equipment Reservation Booking Form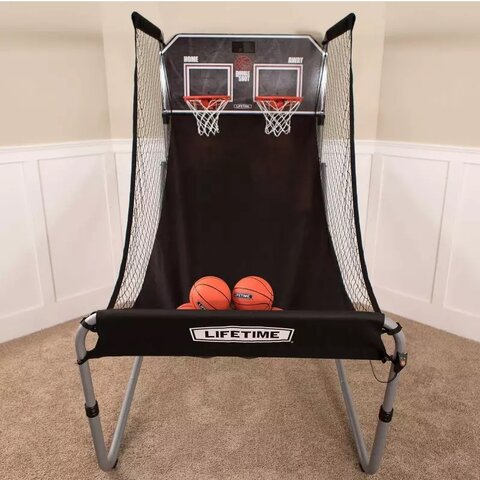 When game is first turned on, the default game will just count baskets. You can use this option and just have contestants play to a set score. To restart, just press the basketball button.
For a different style competition press and hold the basketball for 3 seconds.
Then press the plus button until you get to #4.
Then press until you see 2. Repeat.
Press basketball one more time to start.
This game has a 30 second countdown clock. The last 10 seconds are worth 3 points. 30 or more points in the first 30 seconds, extends that player's clock by 15 seconds. 60 or more after the first 45 seconds, extends that player's clock by 10 seconds.
​​​​​​