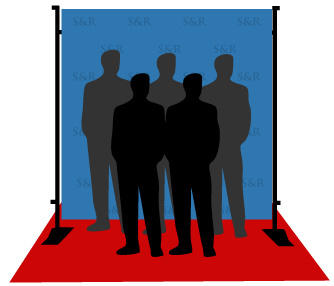 Frame (only) for Step and Repeat
Step & Repeat Frame Adjustable to 10ft wide and 8ft tall. Get your banner made with pockets on the top and the bottom to fit our frame.

For delivery customers, pricing may not include

setup. Equipment will be delivered to a reasonable distance from our delivery vehicle. Please advise if stairs are involved as there will be an additional fee. At time of pickup, items are expected to be as they were left. If delivered with other items, all equipment will be delivered and picked up at the same time as all of the other items you have reserved. If you need other arrangements, please let us know upon reserving.