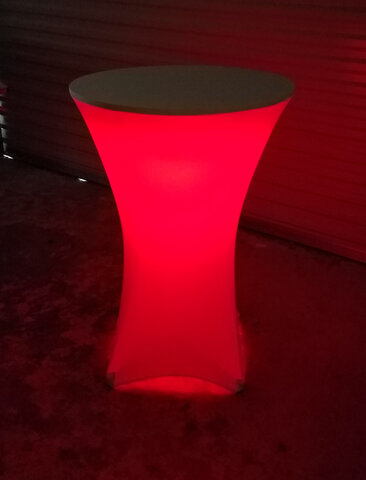 LED High Boy - Pedestal Cocktail Table (36inch round)
Illuminate your next wedding or event with our lighted cocktail tables. These tables are 36 inches round and 42 inches in height.
Rental includes table, LED Light Base, and White Spandex linen.
Battery will last approximately 6 hours. When you turn on the light, the table will glow. The light can be programmed to fade and flash and offers a variety of color options.