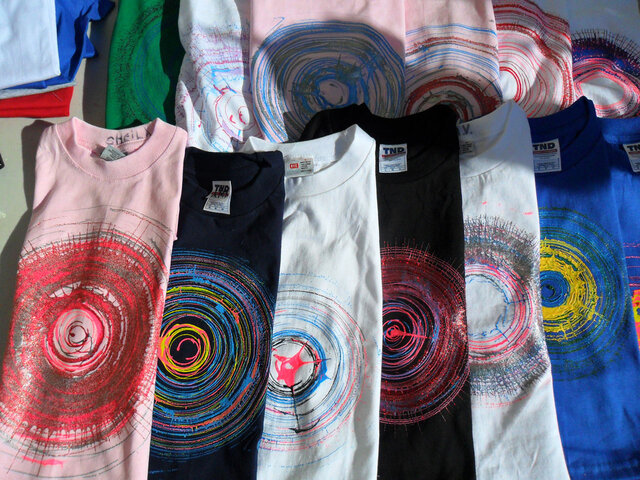 Spin Art T-Shirt Package
Our newest spin art machine can make amazing t-shirt designs.
Contrary to popular belief, spin art is not messy at all, provided an attendant (which we provide) is present to assist and monitor usage.
Price listed is for 12
t-shirts. For a formal quote, please complete the booking form below.