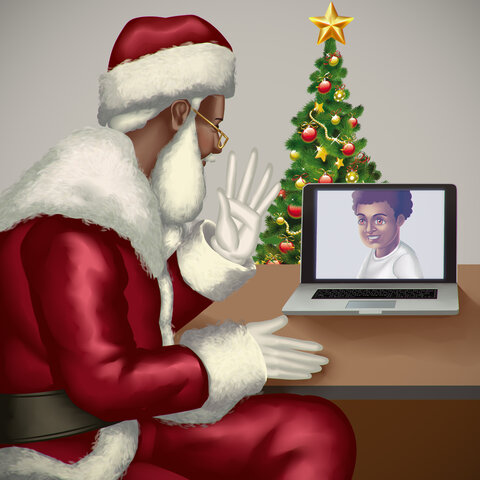 Virtual Visit with Santa
2020 has been quite the challenge. No Santa? No Chance! With Christmas events and in-person Santa visits being cancelled worldwide, Santa Sean is bringing the magic and wonder of a traditional Santa visit into the digital era. It's germ free, mask free, and features the originator of contactless delivery, himself...Santa. It's safe, super-fun, affordable and personalized. Includes a visit of approximately 5-10 minutes (with up to 3 children), a group picture w/Santa, a keepsake video, and a Nice/Naughty Certificate mailed to the child/children from Santa himself. Add a short story for $5.00.
Click here for scheduling and to create a reservation... (Select Pickup - not delivery)
For weekdays or if the day you'd prefer isn't shown, we may still be able to accommodate. Please send us an email.
Message/Visit Questionnaire/Form (Save this form, complete it, and email it to SantaSeanClaus@gmail.com)
Special group pricing available for schools, churches, and larger groups.
For availability and pricing, email us at SantaSeanClaus@gmail.com