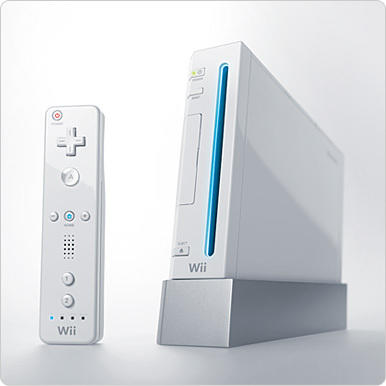 Wii
Our Wii systems come preloaded with over 300 games, including many popular titles, and 4 controllers. Requires 8 AA batteries, not included.

Rock Band, Dance, Dance Revolution and Wii Fit are not included but can be added.

****Unless otherwise arranged, customer pickup for this item will require a larger security deposit than other items.