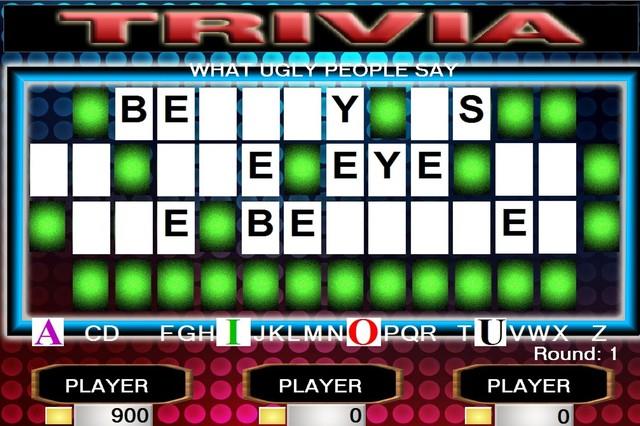 Will of Misfortune (Game Show)
We can play America's favorie game without Vanna White.

Similar to Wheel of Fortune...Players guess letters and buy vowels to solve a popular hidden phrase. An additional feature like TV's "Press Your Luck," creates additional excitement as players "spin' to get top dollar for their selected letters. We can customize game boards/questions as well. Our Will of Misfortune Game Show is perfect for schools, bars/pubs, churches and corporate events.
Our entertainment package lasts approximately 1.5 hours...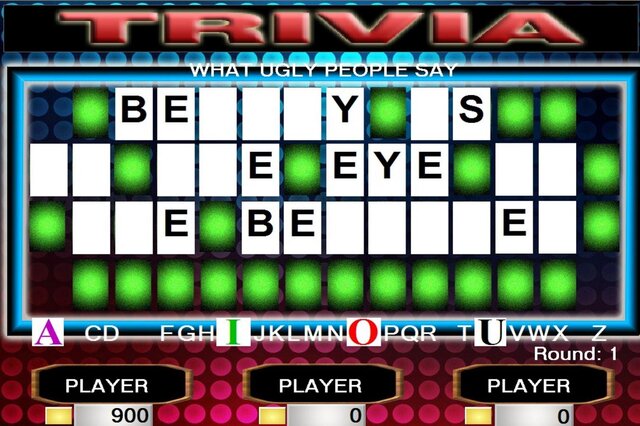 We also have many other game options...including Our Survey Game, Will of Misfortune, 20 Second Challenges, Big Pyramid, Speed Trivia, Beat the Clock and our Couples/Besties/Officemates Games.
Most of our game shows can use either our pop culture themed questions (we can even get a bit risque) or we can customize them using yours. And we can setup our game show rentals just about anywhere.We also include props and interactive activities as needed.
Host a real game show at your home, school, church, mitzvah, company event, reunion, or any other event that could make use of a different type of entertainment. We provide the host and the equipment for a variety of games. This exciting entertainment will thrill your guests as they participate both as spectators and contestants.
Our staff will setup big screen monitors, podiums, lock out buzzers and other assorted props, creating the game show set in whatever venue you select. We'll then conduct the games like professionals, keeping things moving along with a combination of game show wizard, comedy and fun.