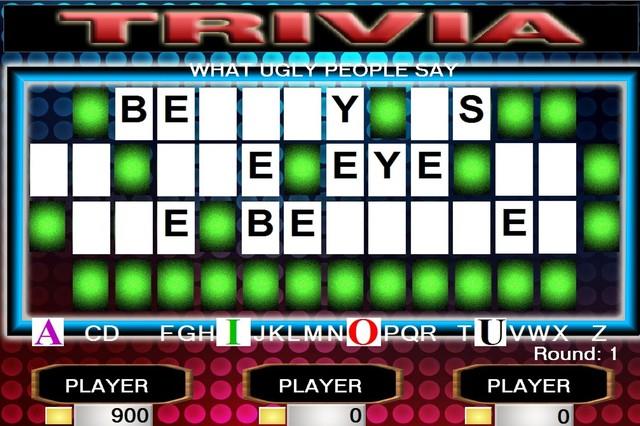 Will of Misfortune (Game Show)
We can play America's favorie game without Vanna White.

Similar to Wheel of Fortune...Players guess letters and buy vowels to solve a popular hidden phrase. An additional feature like TV's "Press Your Luck," creates additional excitement as players "spin' to get top dollar for their selected letters. We can customize game boards/questions as well. Our Will of Misfortune Game Show is perfect for schools, bars/pubs, churches and corporate events.
Our entertainment package lasts approximately 1.5 hours...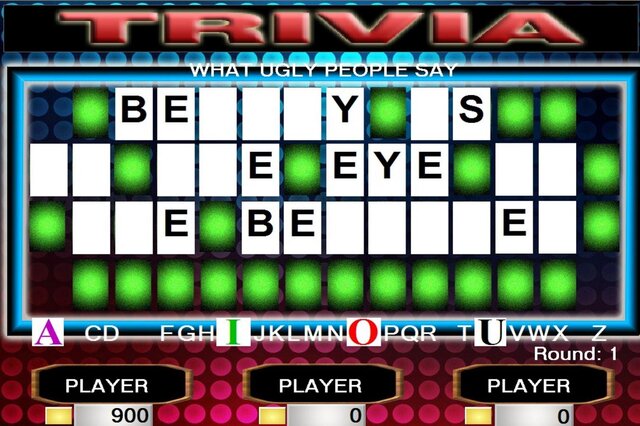 We also have many other game options...including Our Survey Game, Will of Misfortune, 20 Second Challenges, Big Pyramid, Speed Trivia, Beat the Clock and our Couples/Besties/Officemates Games.