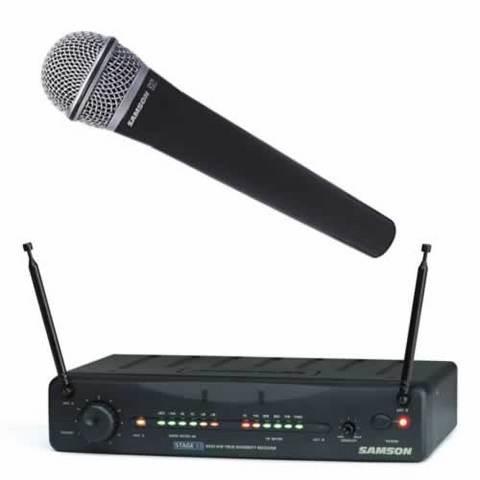 Wireless Handheld Microphone
Samson Vocal Wireless System

Wireless handheld microphone.

Can use up to 4 microphones with this system.

Microphones require 1 9v battery per mic. There may be a microphone left inside from a previous customer. We do not guarantee that it will be fully charged. You are responsible for supplying batteries.